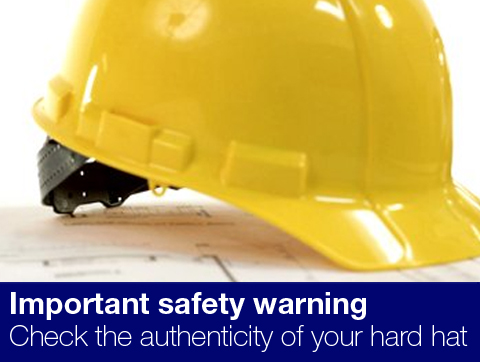 In our most recent e-newsletter, we highlighted a serious and growing menace to the construction industry – counterfeit hard hats. Leading safety manufacturer JSP has warned that the fake hard hats are of such poor quality, that testers have been able to split them in two with just their bare hands.
Now, in a bid to stamp out the fakes, JSP has launched an online verification system to help identify the authenticity of MK Evolution head protection. By entering the bar code of your hard hat, you will receive the exact location, time and date of manufacture.
Fakes really do pose a lethal threat, therefore we strongly advise you to use the system to check all your business's hard hats to ensure both you and your staff stay safe.