This 1-day course will provide you with thorough knowledge of the role of a Temporary Works Supervisor, including a sound understanding of the risk management of temporary works.
It is suitable for people with experience of being responsible for temporary works.
Course content – 
Risk management of temporary works – safety and business related
The importance of the '4Cs' communications, co-operation, co-ordination and competency in managing temporary works as a Temporary Works Supervisor
Legal duties
The roles and responsibilities of the Temporary Works Supervisor
The role of other temporary work process
An understanding of the relevant aspects of BS 5975.
Teaching and assessment –
1 day of training: you must attend the full 7.5 hours
Examination at the end of the day: multiple choice test. You need to pass this to gain your certificate.
Qualifications you gain – 
CITB renewable 5 year Site Safety Plus certificate.
Mandatory entry requirements –
You should hold or be about to hold the role of a temporary works supervisor
Good understanding of spoken and written English. Please contact us if you have any concerns in this area.
A valid form of ID, such as a copy of your passport or driving licence. See accepted forms of ID.
Grants and funding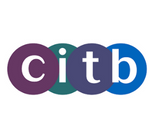 Grants are available for eligible employers. For further information please visit CITB's grant pages.